Aerial Silks Solo
Elena's aerial silks performance has both the charm and grace of a dancer and breath-taking dynamic acrobatics elements. The softness of the aerial tissue together with her flexible movements gives the show a special flavor.
Aerial Hoop Solo
Aerial Hoop enchants the audience with its dynamic touch. Spinning in the air with the music, Elena creates a beautiful dance on the aerial hoop.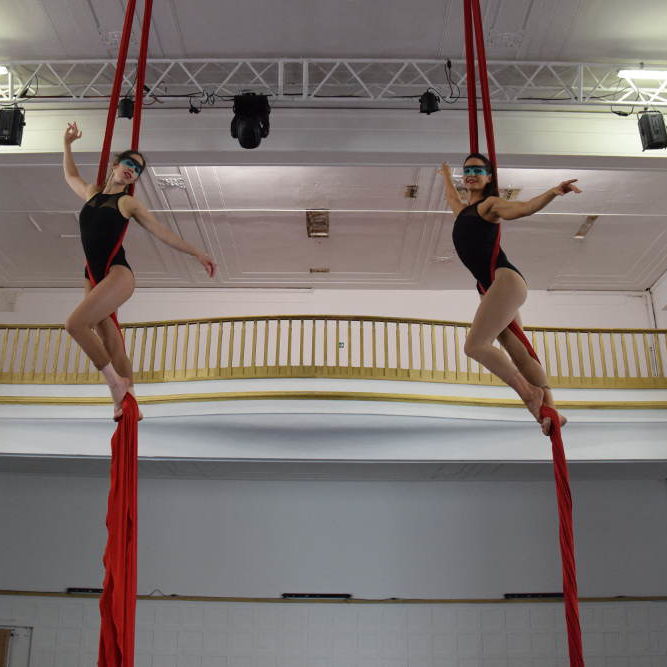 Aerial Silks Duet
Aerial Silks Duet "Wire Effect" by Elena Ramírez and Natalie Schättle is a modern choreography with breath-taking acrobatic movements and mysterious dance elements. If you are looking for a special performance by 2 aerialists for your event, gala show, wedding or festival, get in touch with us.